But I can't reach it
Idomeni. A small Greek village located at the border between Greece and North Macedonia, has turn out to be the entrance to the so called "Balkan route". Thousands of refugees and migrants have gathered there in order to cross the border and continue their journey to central Europe. For those who made it to the other side of the border, there was a temporary train station near the city of Gevgelija, to help them cross the country and reach the Macedonian - Serbian border.

Other countries will follow, but as the time goes by, the "migration route" becoming more and more hard to follow due to the closed borders in Europe.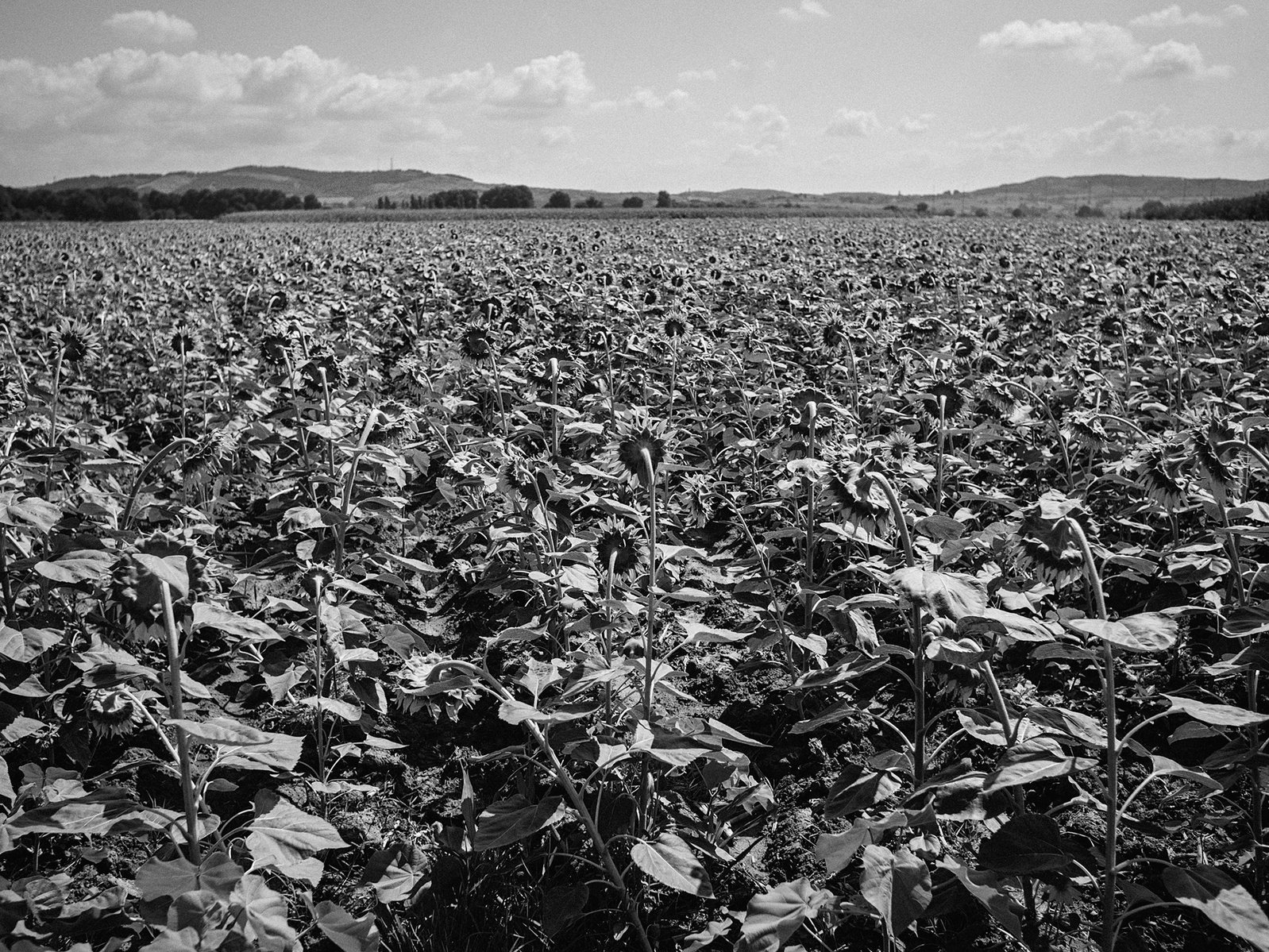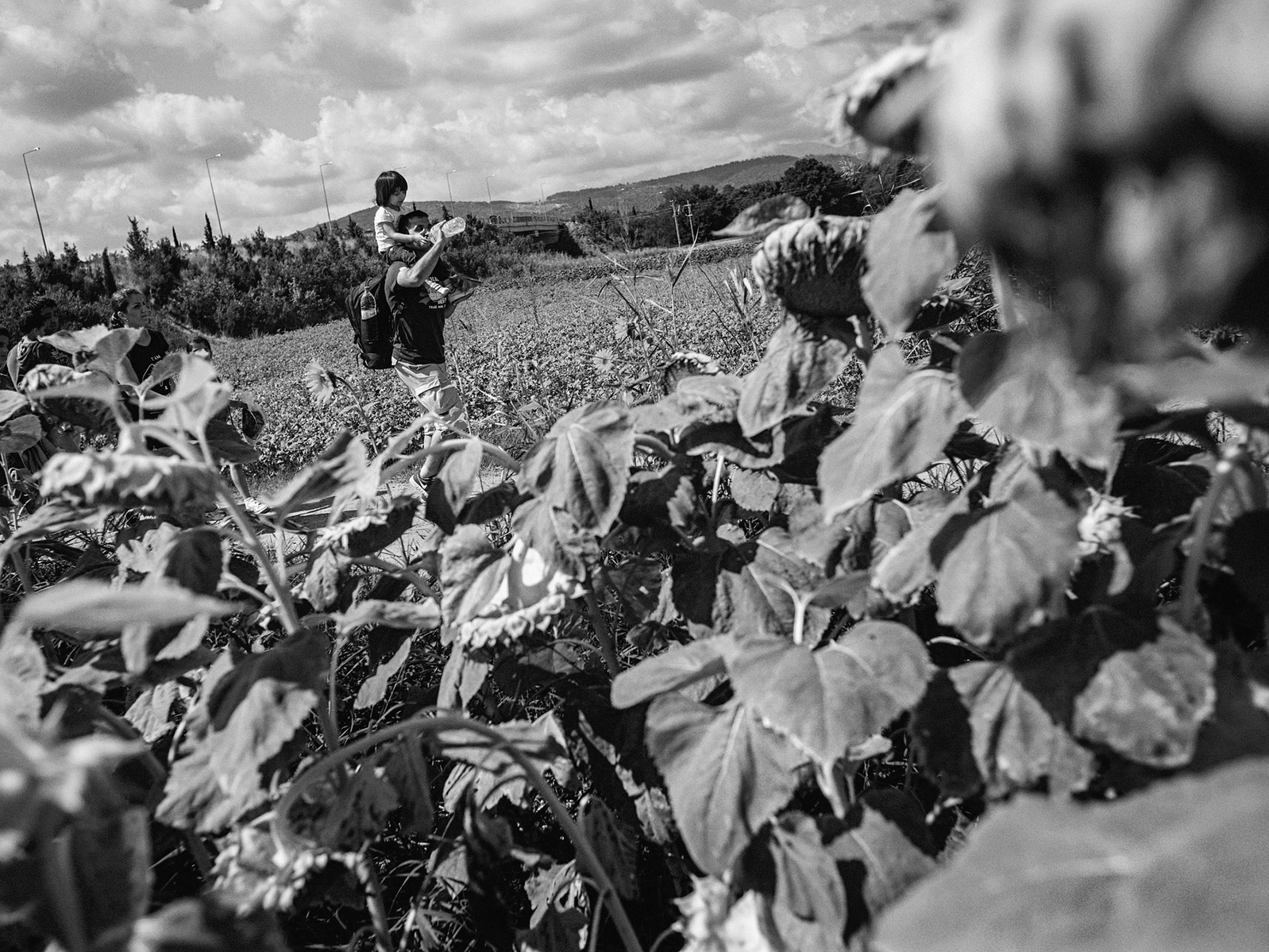 Walking in fields full with the flowering sunflowers of September, refugees and migrants reach the border between Greece and North Macedonia.

On the one hand, Eidomeni, the Greek village and on the other, Gevgelija. In between, is the railway track connecting the two countries but also used as an opening to cross the border.
After crossing the border, some refugees are seen running in the fields trying to hide, frightened by the sight of the police. But soon they realize that police are not there to arrest them but just to keep an eye to the situation - as the "Balkan route" is still open - and everybody is on their way.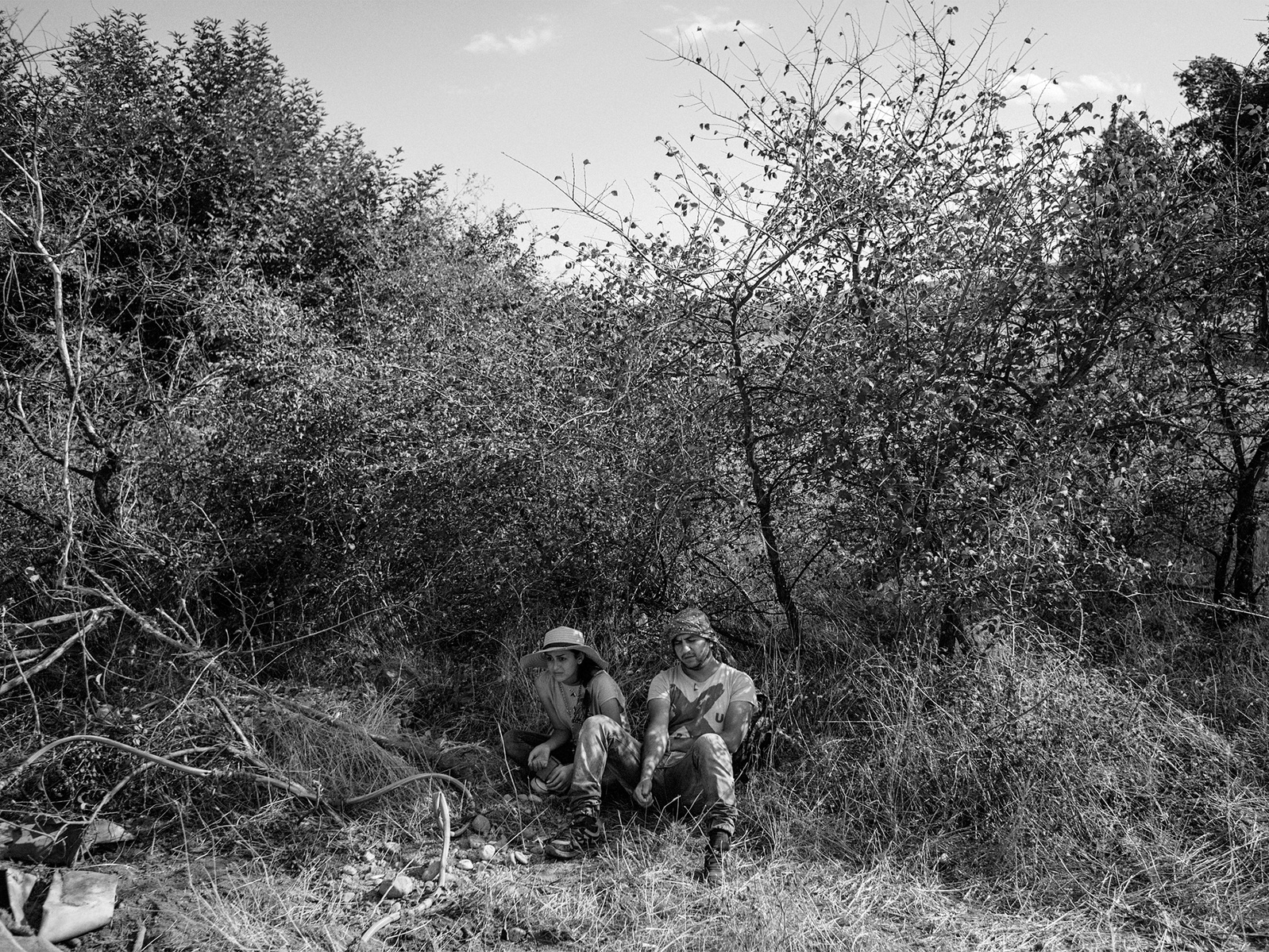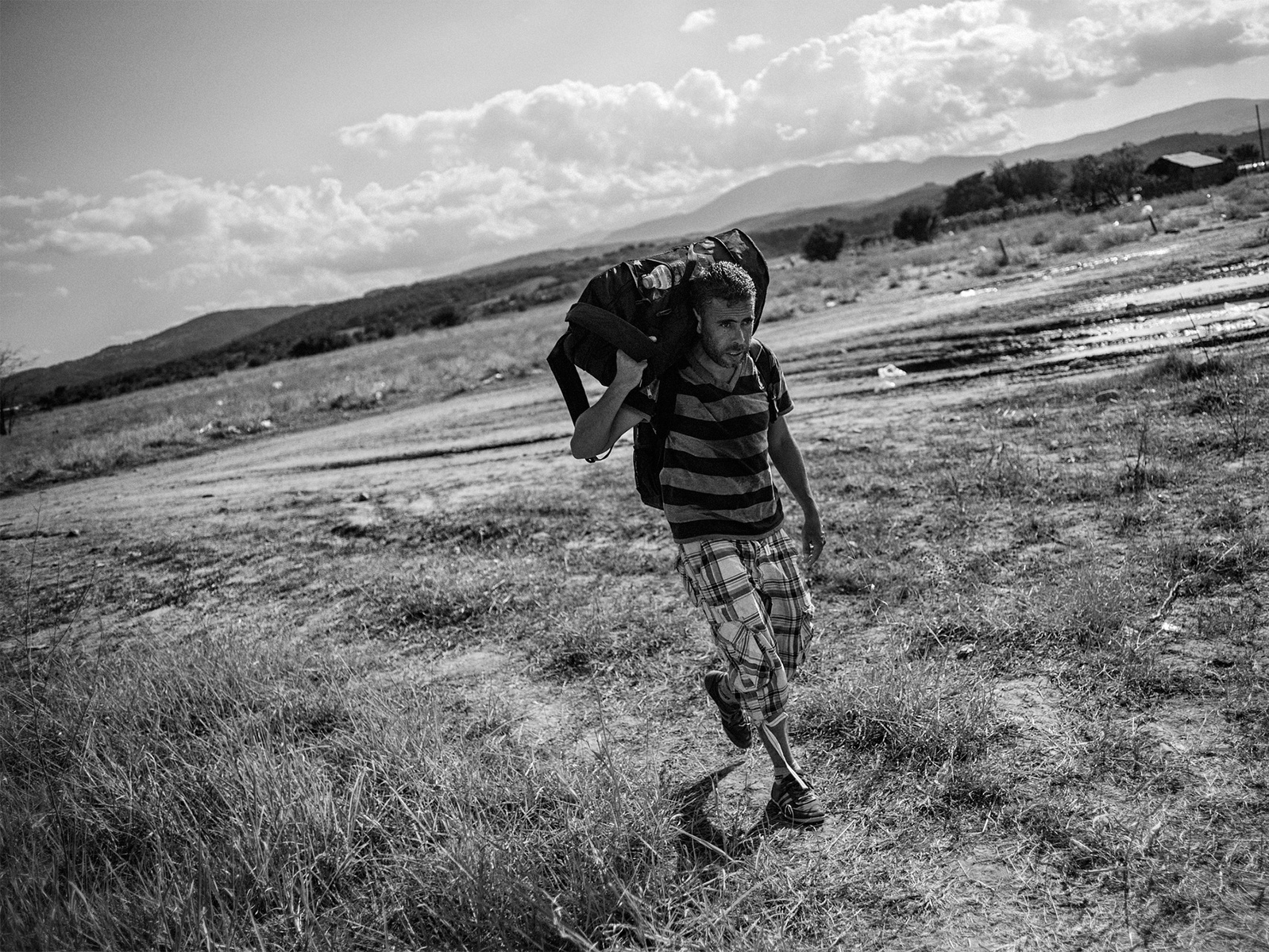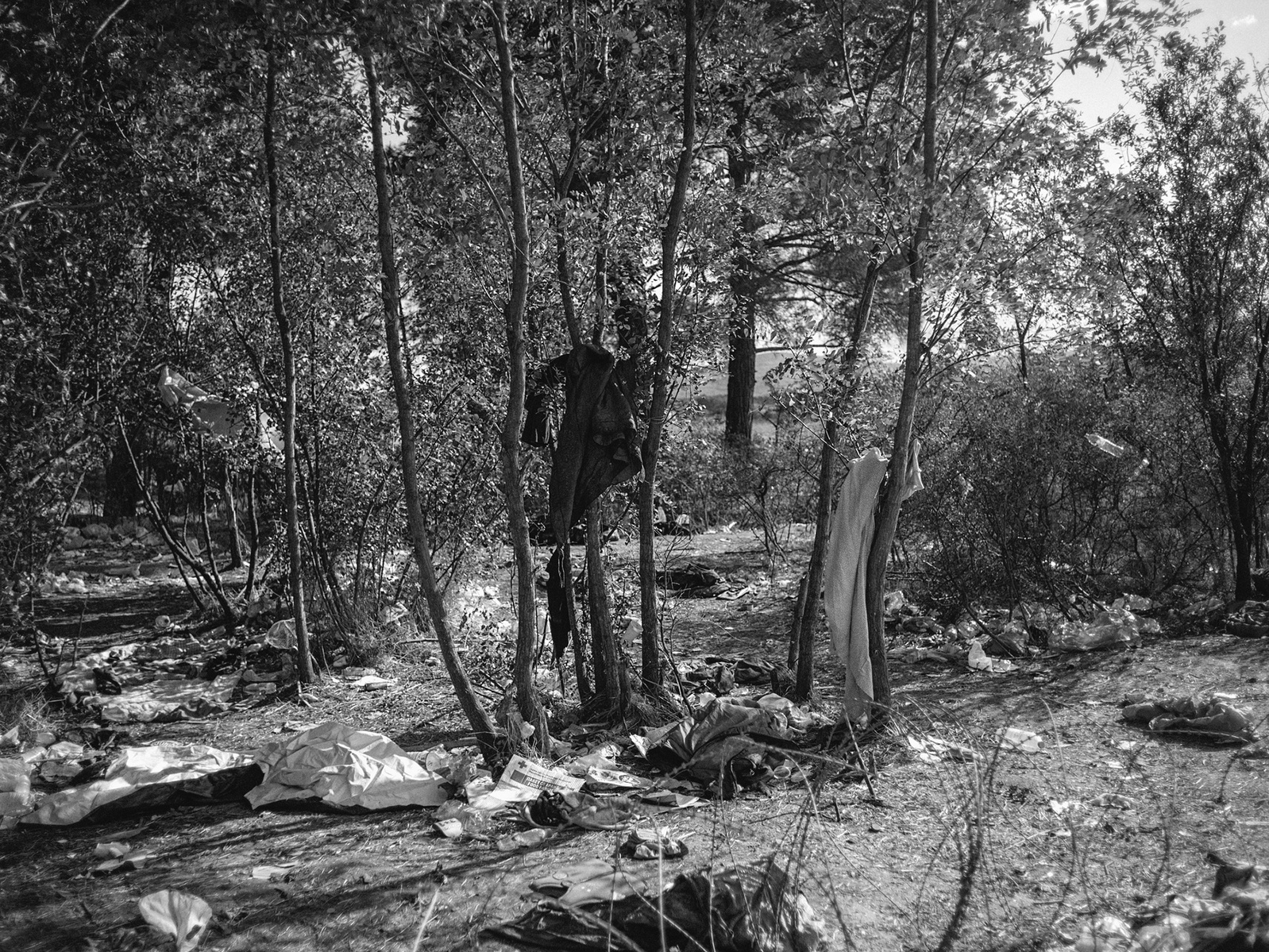 →
Police of North Macedonia on the border with Greece. From this point, they monitor the influx of refugees and migrants and guide them inland.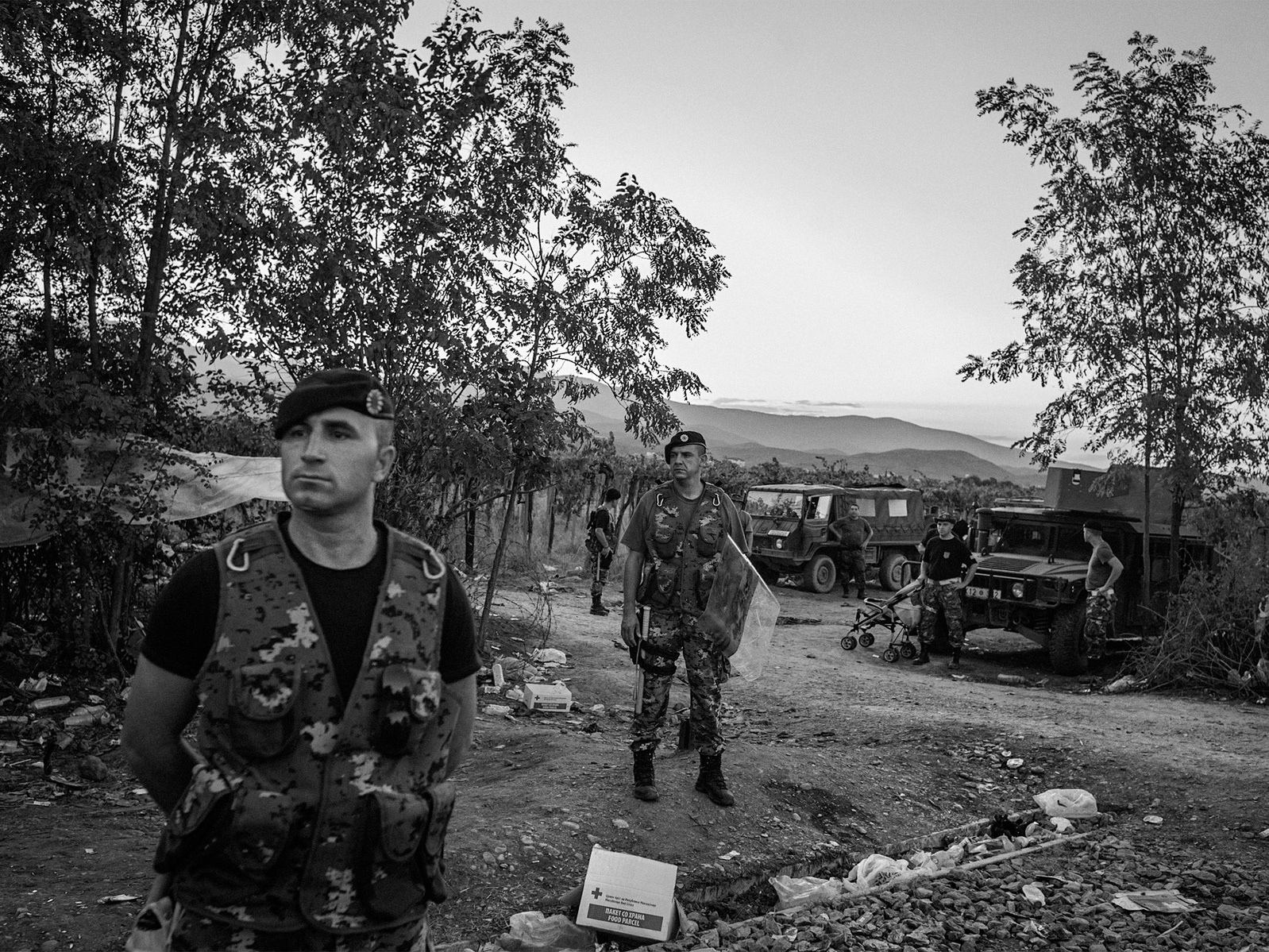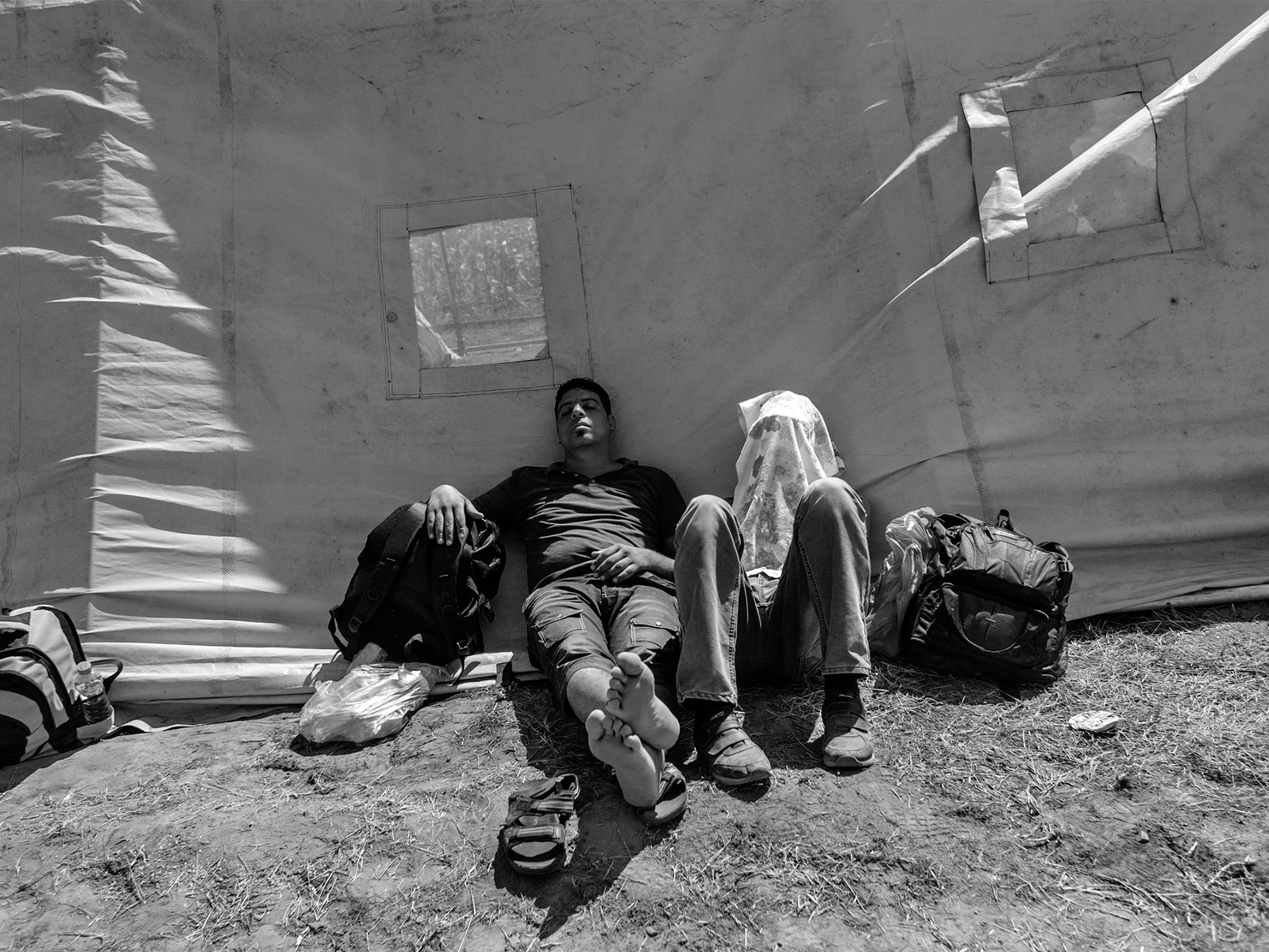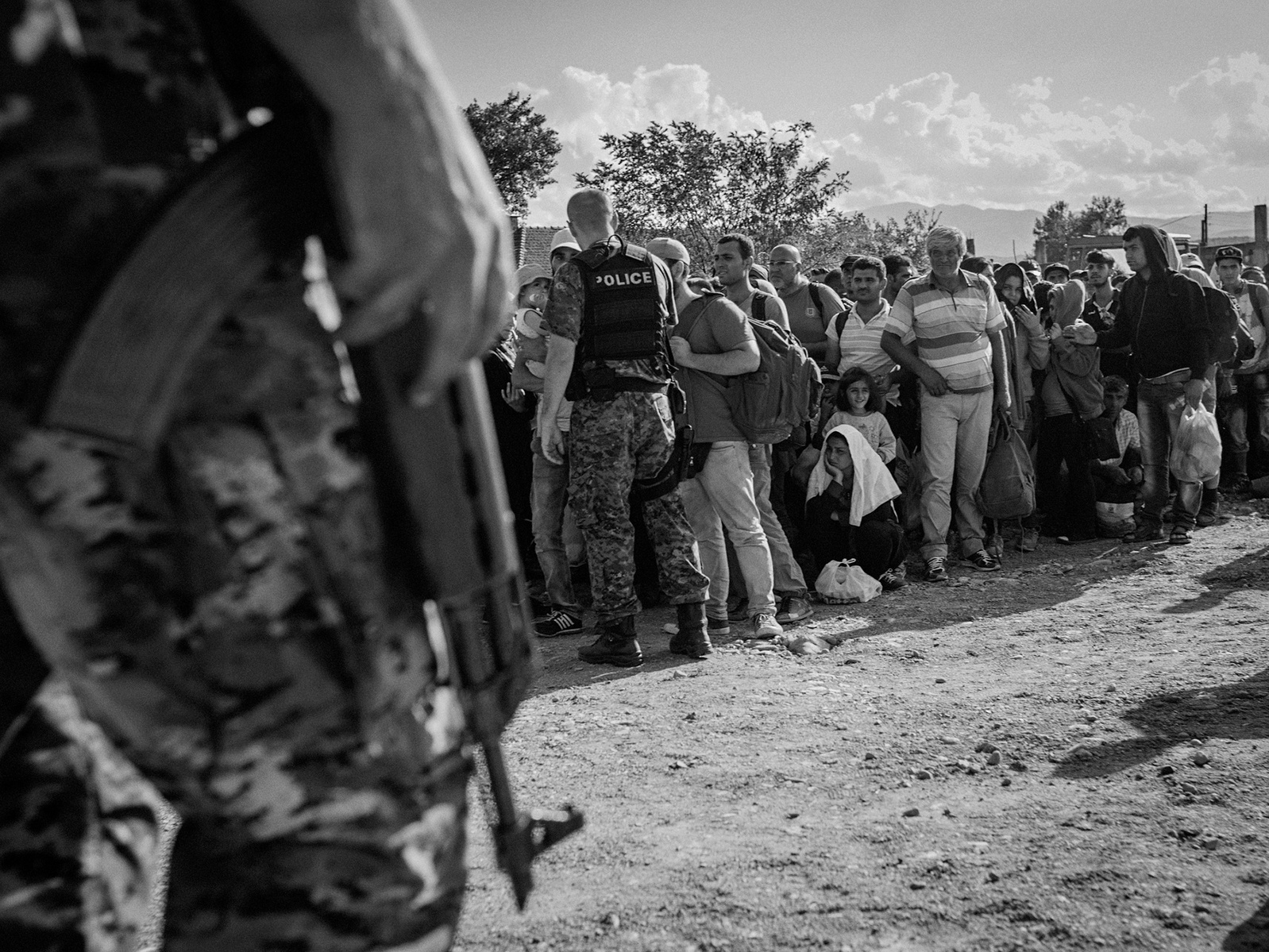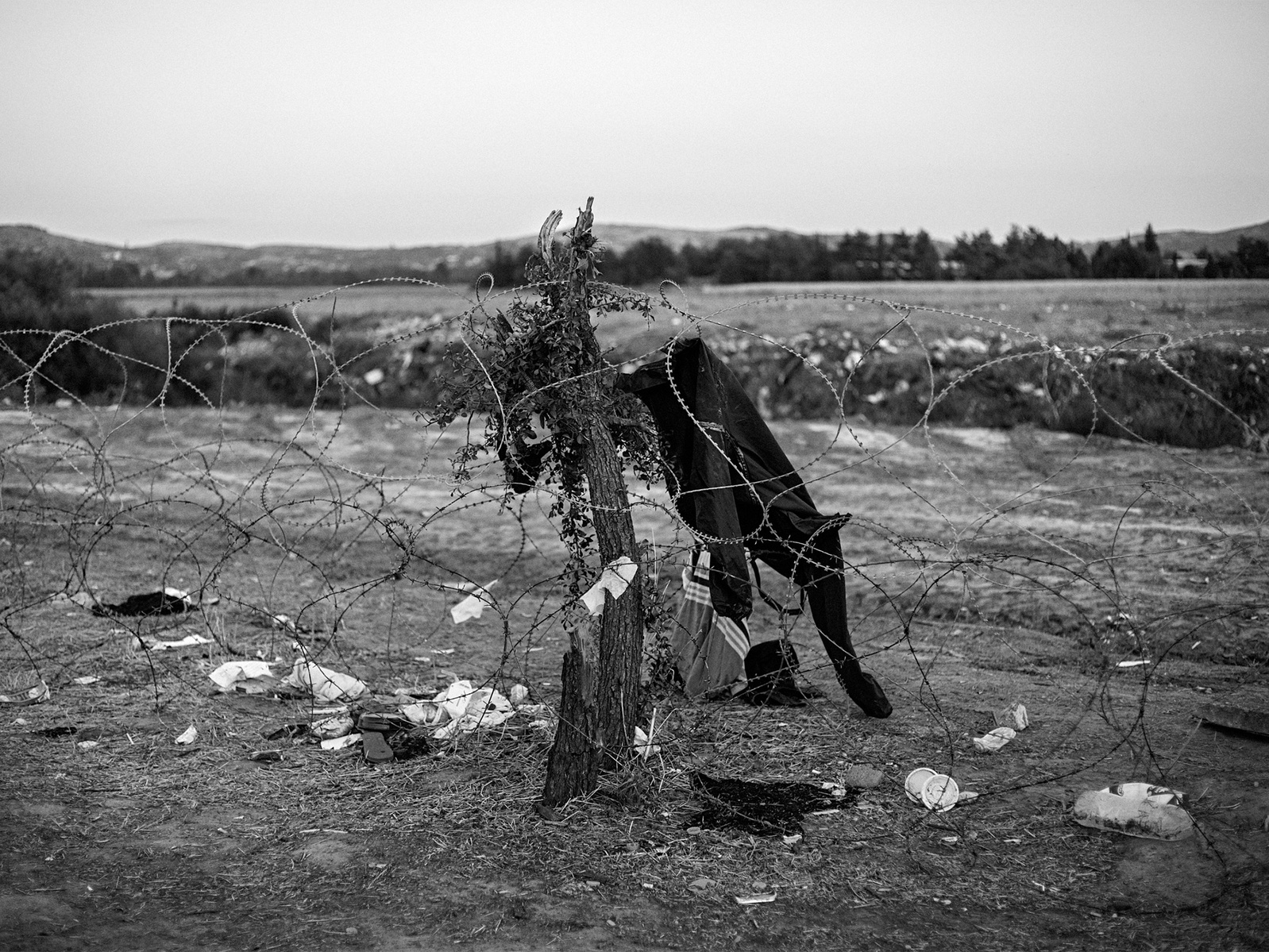 In the early days, refugees and migrants used to walk until the city center in order to take the bus or train that would take them to the border between north Macedonia and Serbia. But relatively quickly, a makeshift train station was set up just outside the city and closer to the border, so that refugees and migrants would be able to get onboard directly on special trains, without burdening the local train network. However, as the days went by, more and more people gathered at the border, making it difficult to control the situation.
The waiting time for crossing the border was getting longer and longer and tension was in the air.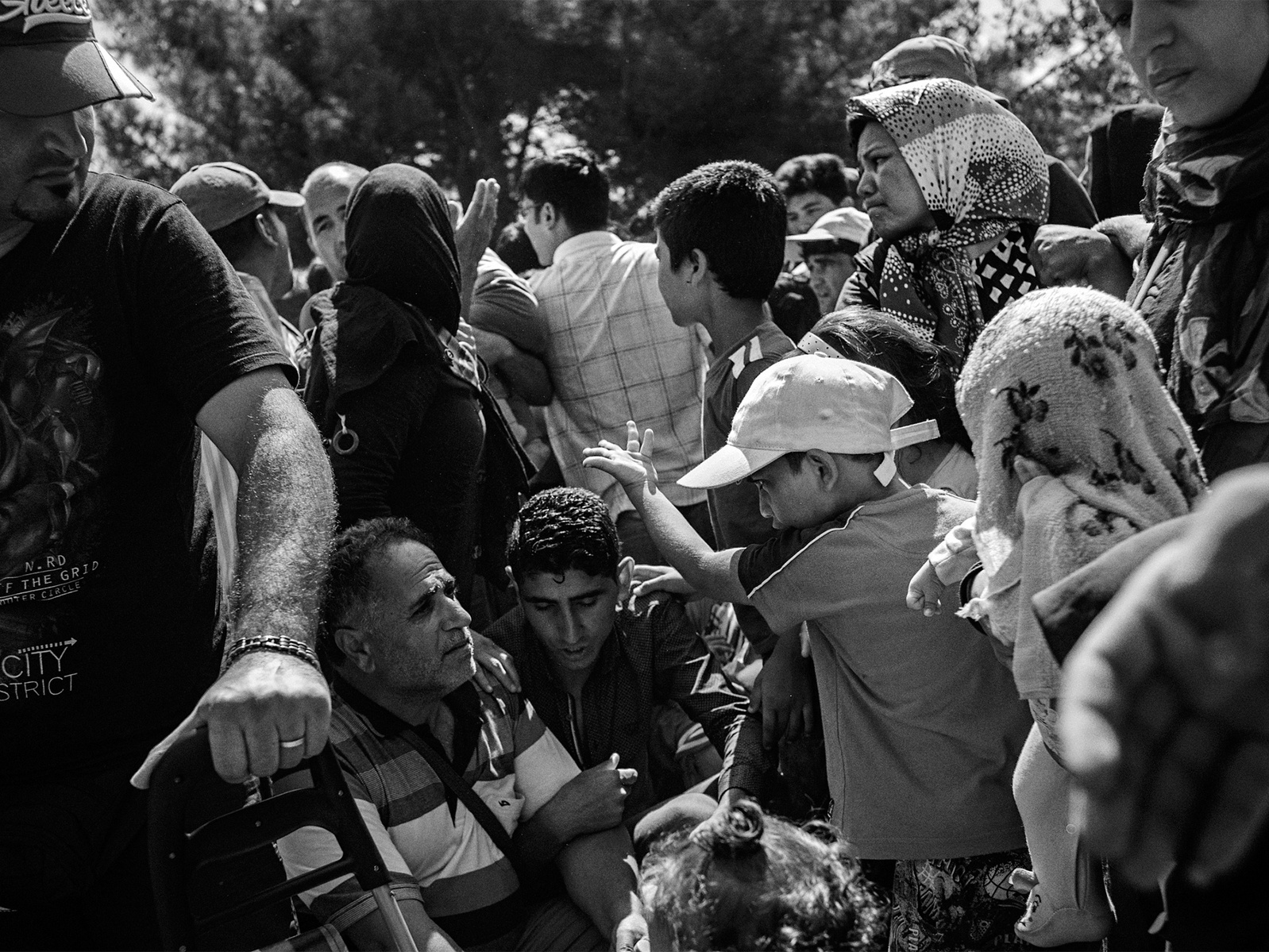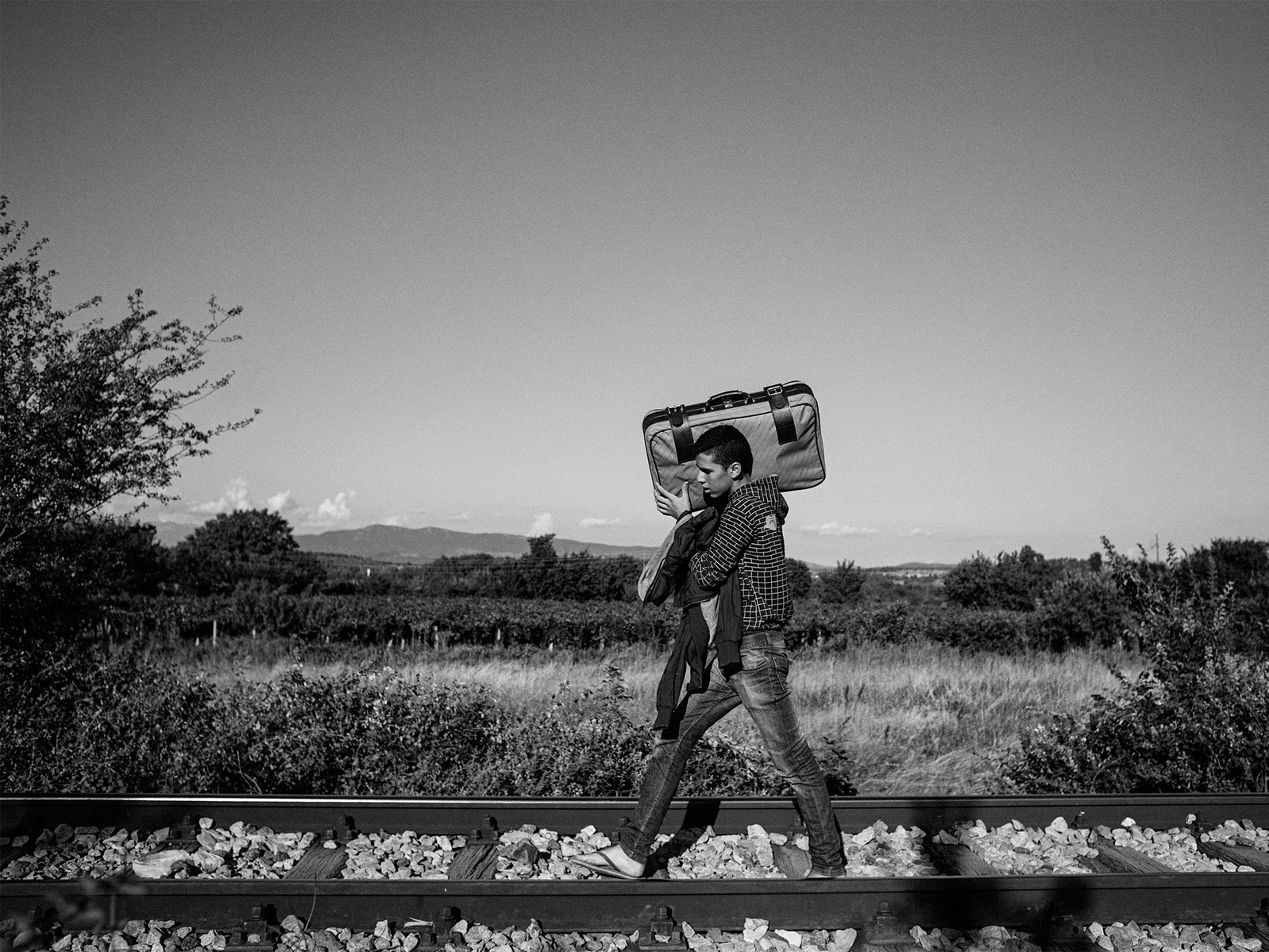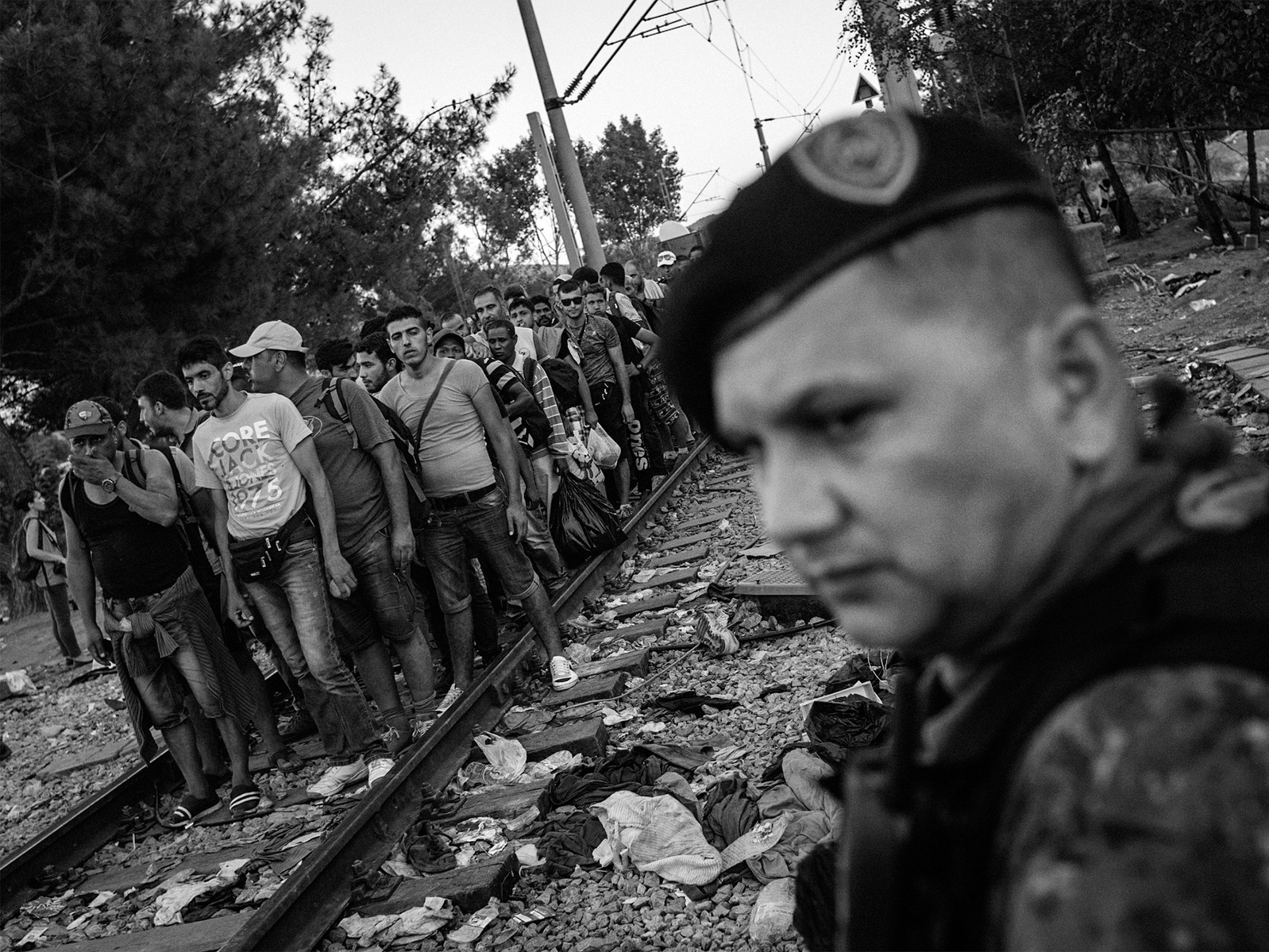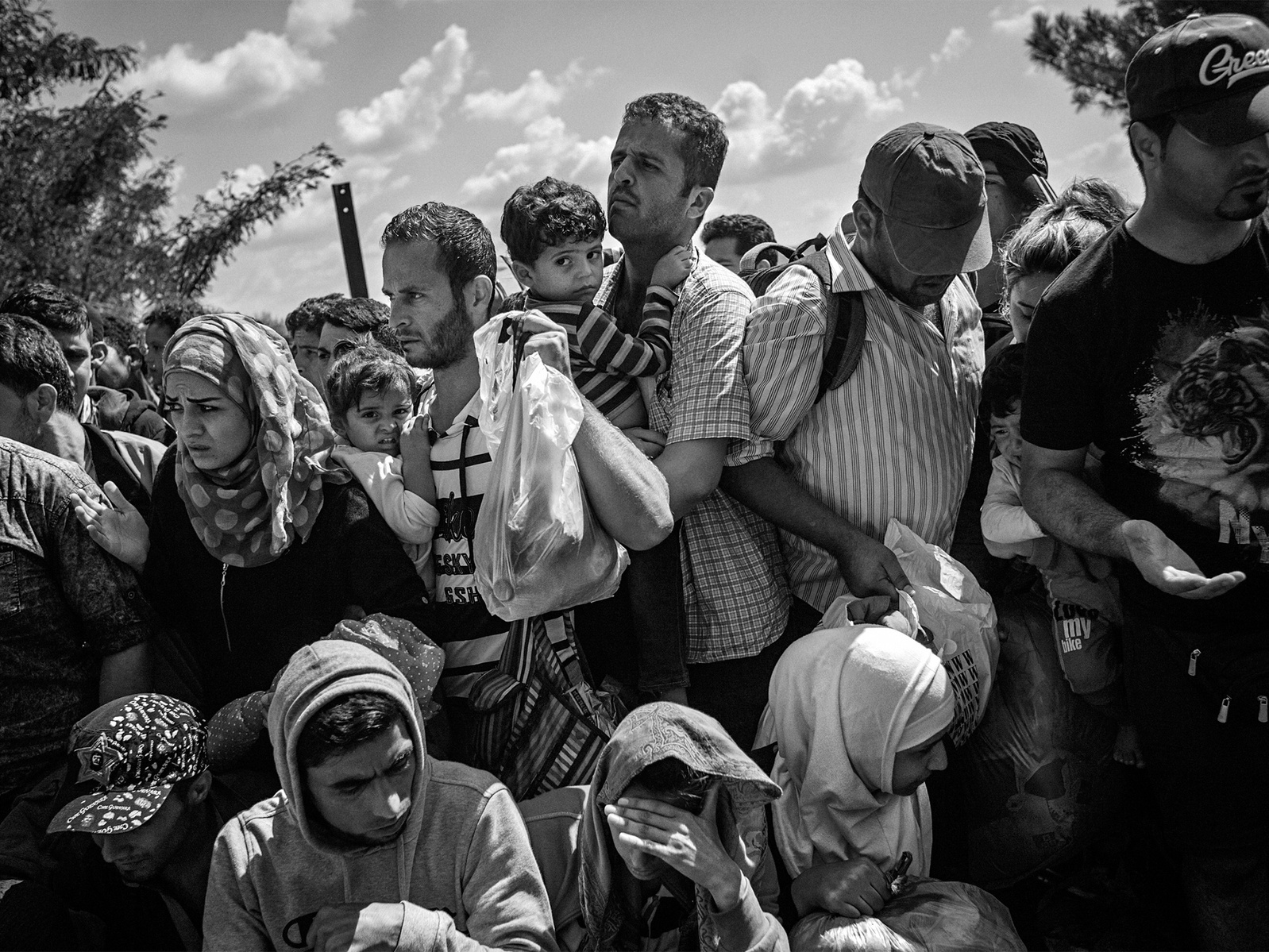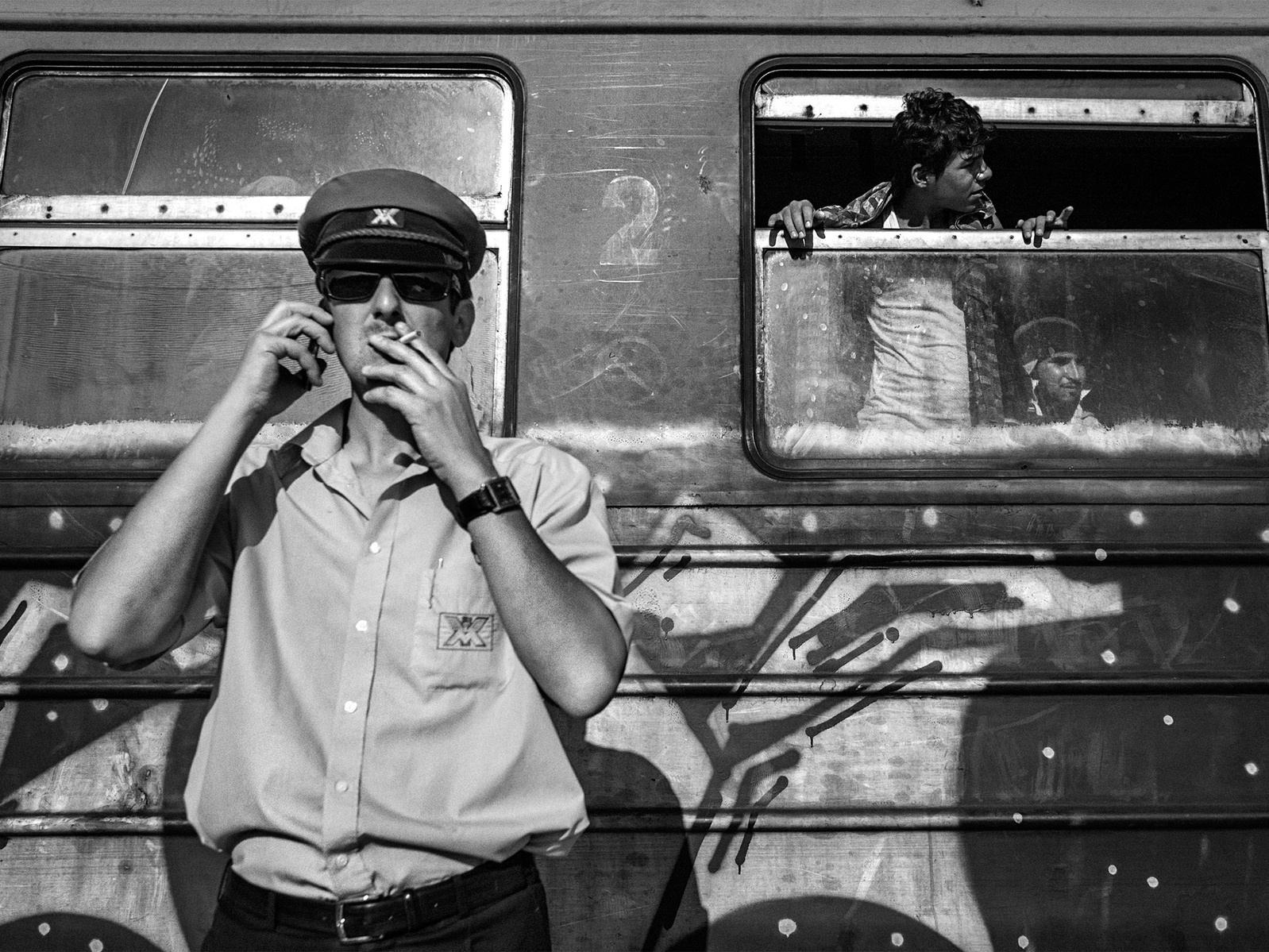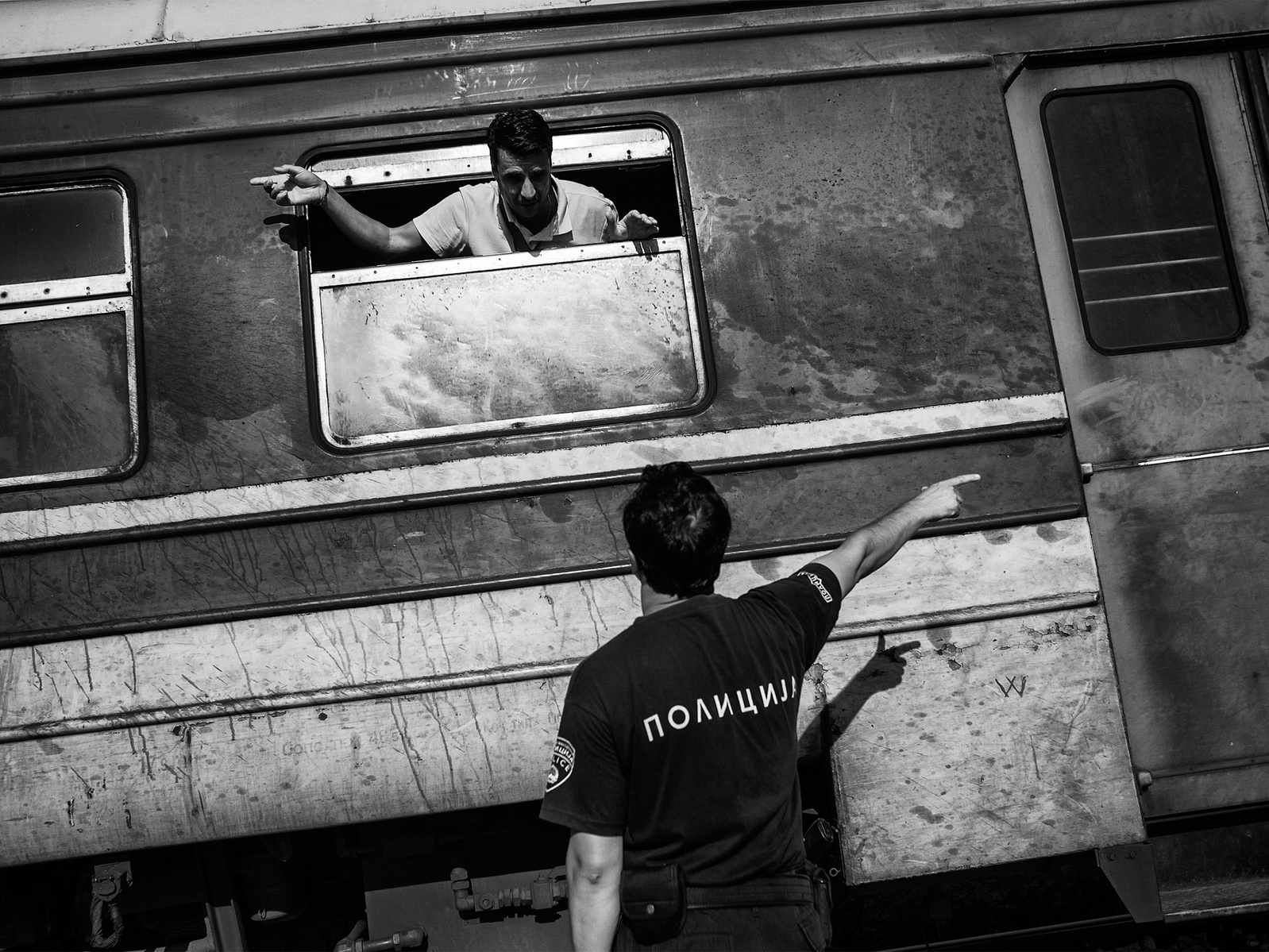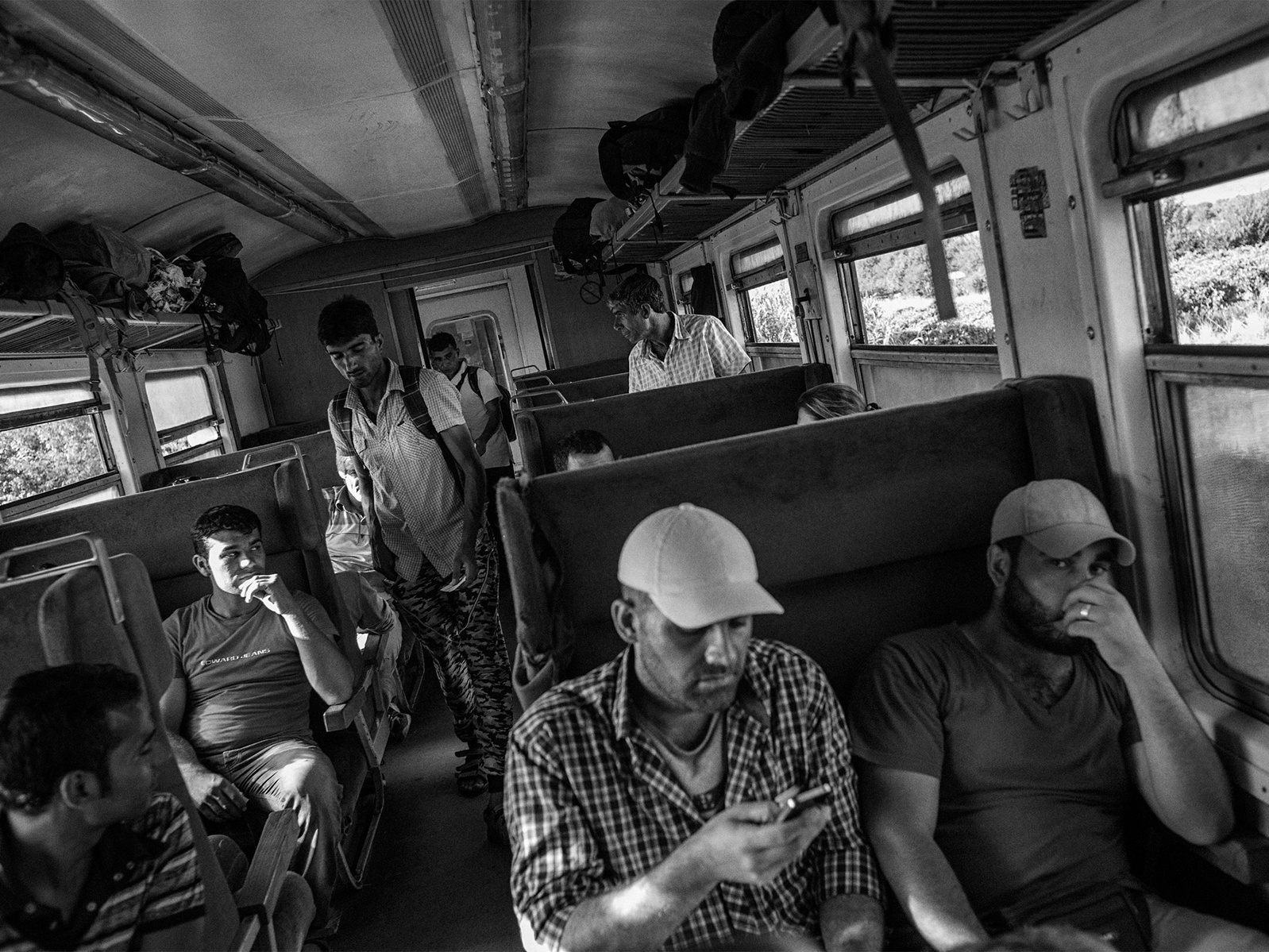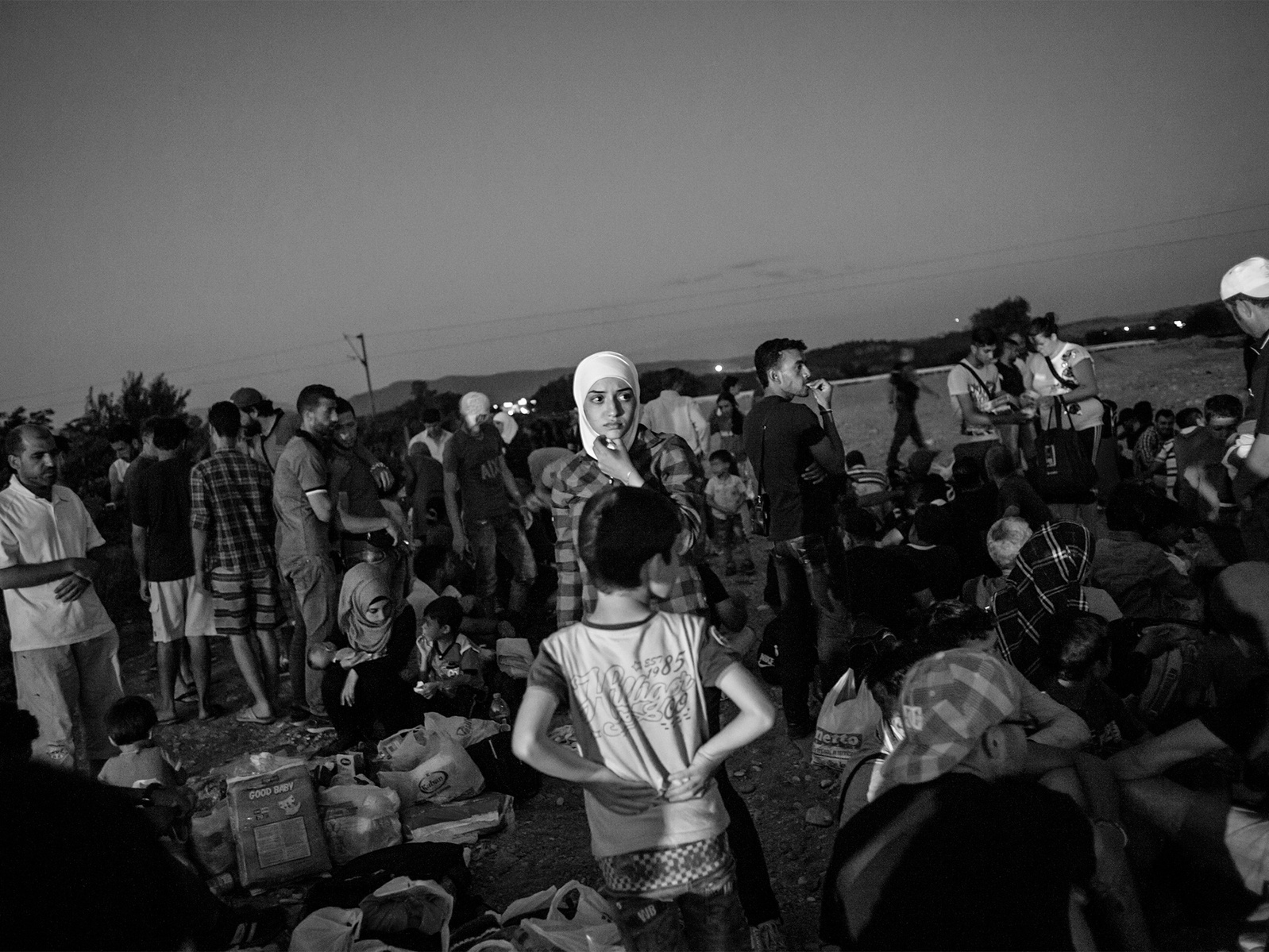 Every week the situation at the border was changing. Sometimes it was quiet but other times there was tension and clashes with the police, culminating in the closure of the border and the so-called "Balkan route", which led to the creation of an informal camp in Idomeni, with thousands of people waiting and hoping that one day, they will be able to be on the other side of the border as well.